Latest News
Workshop – Community Living 101: Back to Basics & Possibilities for the Future
March 14, 2019
The South Island Education Committee presents Community Living 101: Back to Basics & Possibilities for the Future with Fred Ford and Kim Lyster. Join us for a day of conversation about the history, values, and beliefs that guide our movement and are vital to sustaining ourselves – and the vision of community living for all citizens.
When: Friday, April 12th 2019
Where: Elements Casino (1708 Island Highway) Victoria, BC
Cost: $60 – Includes morning coffee/snack and lunch.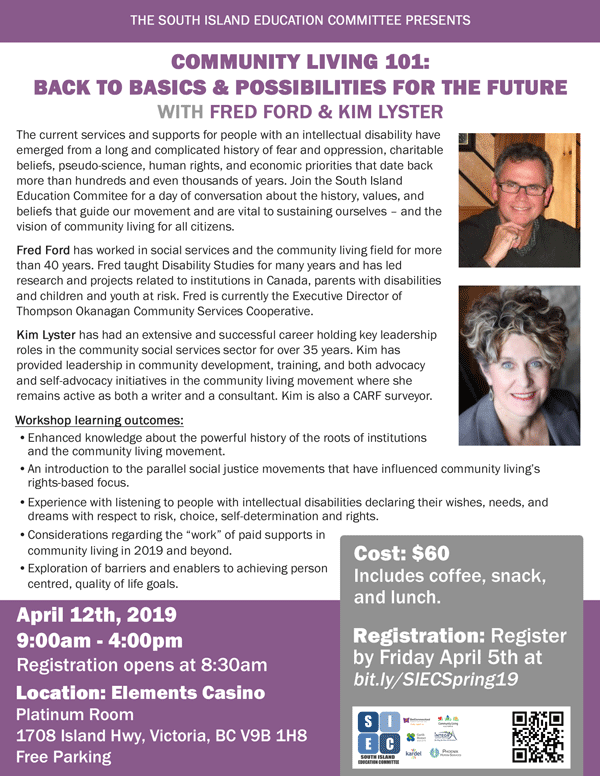 March Calendar
March 1, 2019
Spring is almost here! Check out this month's calendar for free and low cost activities!