Latest News
Now Hiring! Winter Hiring Initiative
January 27, 2022
BeConnected is looking for fun, compassionate, and reliable Community Support Workers to work with us! Join our team by March 18, 2022 and upon successful completion of your probationary period BeConnected will reimburse your at hire costs inclusive of First Aid, Criminal Record Check, TB Test, and Medical Letter!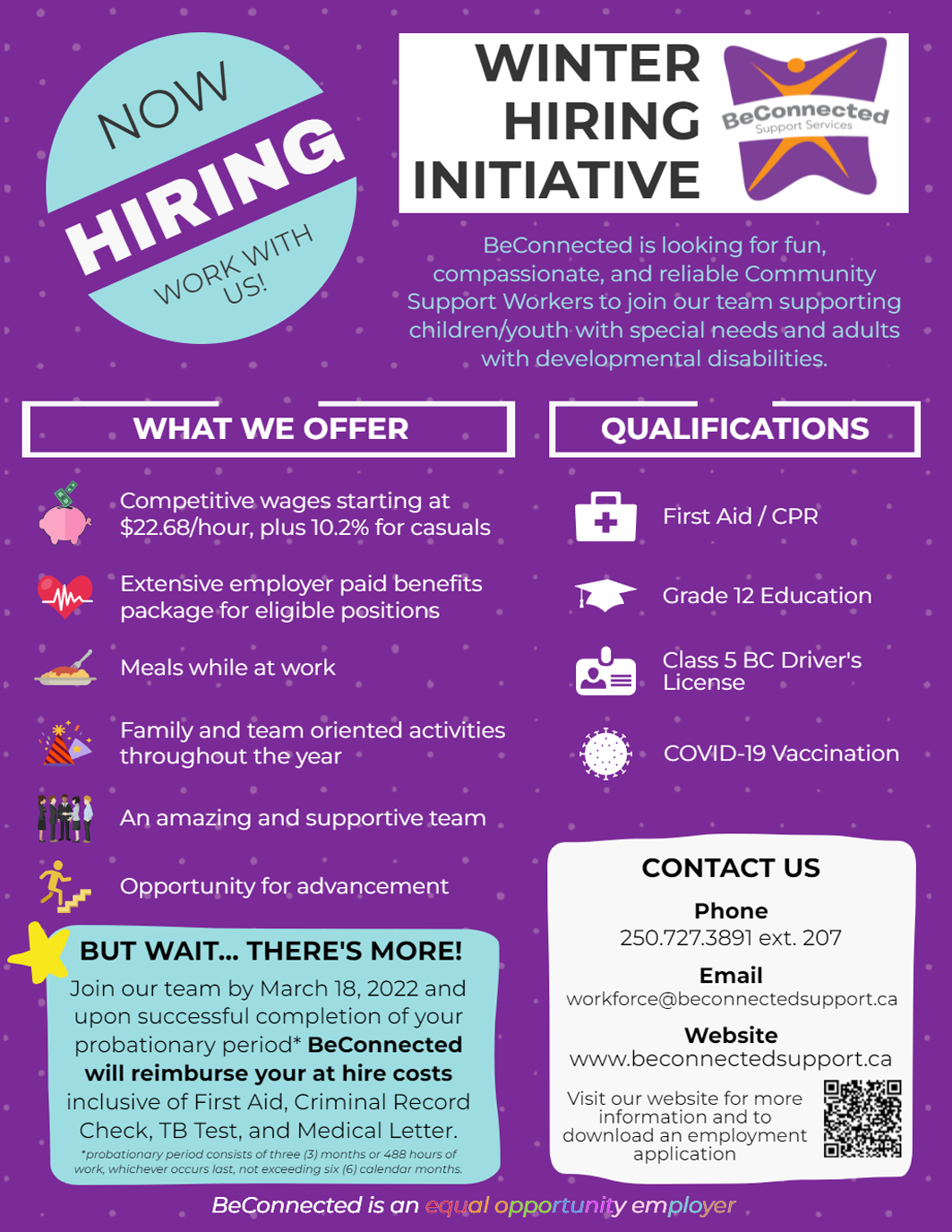 Visitors Update
January 18, 2022
In light of climbing COVID-19 cases in British Columbia, we have implemented temporary changes in our visitor requirements.
Please see below for details.
Please note that we have made changes to our visitor requirements in alignment with changing provincial restrictions.
We now request that all staff and essential visitors show proof of vaccination against the COVID-19 virus and personal identification.