Latest News
Fall Newsletter
December 14, 2020
Hot off the press! Our fall newsletter is now available! In addition to the usual update about the activities going on at BeConnected, this newsletter also contains an important COVID-19 update for all stakeholders.
SOCKS
December 14, 2020
Each December BeConnected's SOCKS committee collects donations for Victoria's homeless community. The SOCKs committee came up with the idea of giving items that people may be the least likely to buy, even though they are important for comfort, health and well-being: a good pair of warm wool socks! This year due to COVID-19, our donations will look a little different but will be no less important to those receiving them. Please drop off your donations to any program or office location by Thursday December 17th.
Upcoming December Events
December 2, 2020
We've had to do things a little differently this year but we are excited to announce some of our holiday activities! We hope you can join us virtually as we celebrate the festive season.
South Island Education Committee Webinar
November 26, 2020
As part of the South Island Education Committee, BeConnected is excited to present the third instalment of Breathing Wellness into Supportive Relationships with Dr. Don Castaldi!
BC Provincial Election
October 5, 2020
The next BC Provincial Election is scheduled for Saturday, October 24th 2020. Find out more information about the voting process in the image below.

---
Helpful Links:
– How to mark your write in ballot (for vote-by-mail packages requested before Oct 2)
– How to complete your vote-by-mail package
– Services for at-risk voters and voters with disabilities
– Acceptable voter identification
---
October Calendar
October 1, 2020
The October calendar is here! Participate in BeConnected's Halloween Door Decorating Contest and don't forget to vote in the upcoming Provincial Election on the 24th!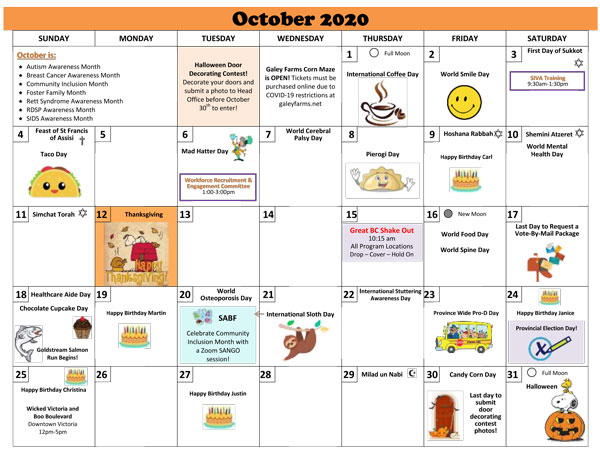 September Calendar
September 1, 2020
The September calendar is now available!
Summer Newsletter
August 25, 2020
Hot off the press! Our summer newsletter has arrived! The BeConnected community has been keeping themselves busy these past few months – check out what everyone has been up to!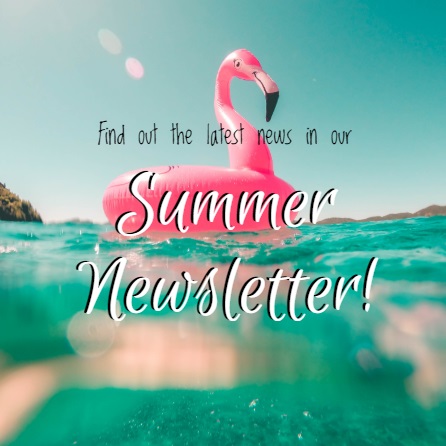 9th Annual BSS Art Show
August 5, 2020
The 9th Annual BeConnected Art Show is now open! Stop by the Spiral Cafe for the month of August and check out some of the fabulous pieces. 100% of the purchase price goes to the artist.
Unfortunately due to COVID-19 we are unable to host our usual Opening Night Celebration, but that doesn't stop us from celebrating our artists' art together. We hope you enjoy this special video presentation of many of the works hanging (and for sale!) for the month of August at the Spiral Cafe
August Calendar
August 5, 2020
Soak up some sun this month! Check out the BSS August Calendar!
Older Entries >